Hey, I'm Blair and I'm a Hairstylist and the owner of Goldie & Red's hair salon in Defiance, Ohio. Goldie & Reds is about Sustainable Beauty, named a Green Circle Salon and doing what we love with the least impact on our environment.
I am a Kevin Murphy Session Stylist, a Brazilian Blowout Certified Stylist, Certified in Aqua Hand Tied Weft and Keratin Fusion Hair Extensions.
I offer a free consultation, listening to your vision and using my technical skills and sustainable products to bring your vision to life.
I thrive on creating brilliant end-results that will make you look and feel beautiful. Let's take the next step on your hair journey together.
I look forward to meeting on social media or in my chair!
"I have always been so self-conscious of how thin my hair was. It didn't matter how expensive of products I used, my hair would grow long, but never thick. So I decided for myself and all my wedding festivities, I am going to look back at my pictures and LOVE that girl. Tonight, Blair George made that possible. I am in awe of these results and I can't even explain the confidence she gave me as I walked out of her salon. Now I'm ready to be a blushing bride!" - Bayli L.
"The moment I walked into Goldie & Red's I felt welcomed! I came in on Saturday desperately needing a change. Blair was my stylist she really took her time and perfected everything. Coming in, my hair was damaged and brassy, but leaving Blair's chair my hair felt healthy and I couldn't have been happier. She was able to achieve the exact color and tone I had requested." - Kendra R.
"I am so happy that I found Goldie & Red's. Blair has been nothing but AMAZING when doing my hair. This friendly, fun, professional and absolutely adorable place is a gem." - Ashley D.
"Blair has taught me how to properly care for my hair and introduced me to all natural products and my hair is the healthiest it's been in years." - Ashley W.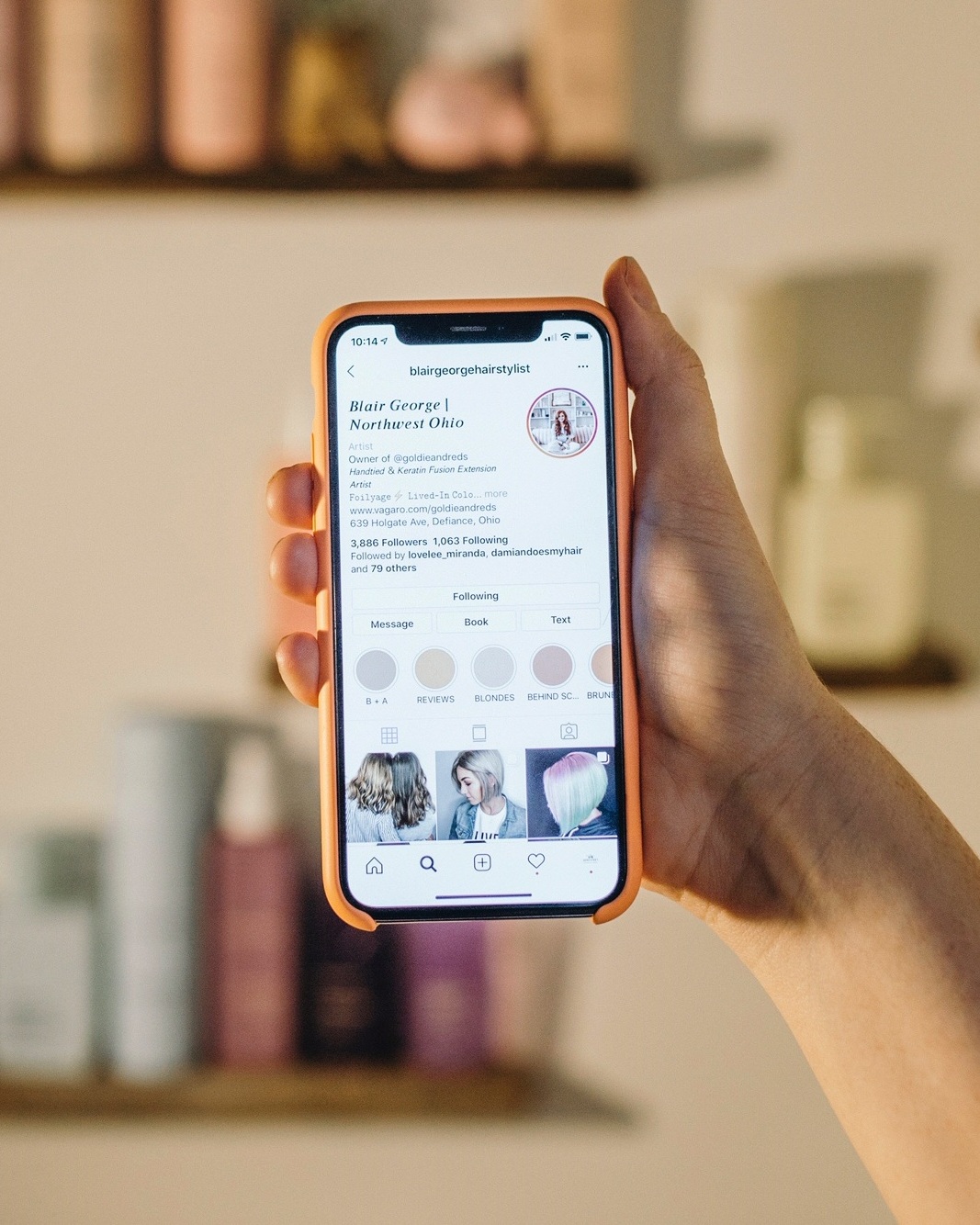 I love connecting with other hairstylists and like-minded artists. This is such an incredible industry that I am so thankful to be a part of it.
Don't be a stranger, let's connect.
FOLLOW ALONG ON INSTAGRAM
Cancellation Policy: Missed appointments and untimely cancellations leave gaps in my schedule that cannot be filled from my cancellation list, which in turn results in a loss of revenue. Therefore, at the time of scheduling, we will request credit card information to keep securely on file, and ask that you call 24 hours in advance if you need to cancel or reschedule your appointment. You're card will not be charged anything unless you miss your appointment without calling the salon 24 hours in advance to cancel or reschedule. Clients who fail to call will be charged a cancellation/no show fee of 35% of your scheduled service. If you are more than 15 minutes late without calling the salon, your appointment will be rescheduled. I firmly believe in the value of your time and make a conscious effort to avoid long waiting periods in the salon. If time is critical to your schedule on a particular day, please make me aware of your schedule when scheduling your appointment.